Delane's Natural Nail Care (DNNC) helps, primarily low-income women with children obtain their manicurist license to earn a living wage. We believe real-life solutions begin with helping families break generational cycles of poverty and dysfunction, DNNC is doing this one manicure at a time. When mothers are healthier, children are more successful in life and everyone in our society wins! Would you like to become a manicurist? It only takes a few months to obtain your manicure license and most tuitions is paid by DNNC Steps To Success scholarships. Manicurists can earn a living wage in the San Francisco Bay Area. ​To apply download and complete the application, call us at 510-346-2457 for a phone interview and if invited, bring your application to a scheduled in-person interview. If you have any questions, you can also contact us by email at [email protected].
​If you are not an applicant, we would still love your support by identifying a person who wants to attend beauty or nail school and be a part of our program. The person selected will receive social skills support in the areas of financial literacy, etiquette classes, parenting classes and more! Please ask those interested to follow the instructions outlined above. Our email address is [email protected]. Submissions must be made by January 17th, 2024. Our focus is on African American single mothers, however, this opportunity is open to all who wish to apply. Thank you,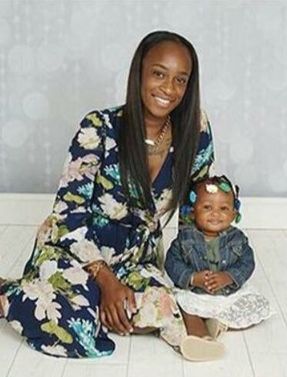 "Since being a part of DNNC Steps to Success, even though its been for a short time, I have already been able to see my life change for my daughter and I. When my mom passed away I had no place to go. Without a mother and father to help me, my aunt took me and my newborn daughter into their home. I was living in their basement washroom which was very confined and not private. However, I was grateful, yet after getting my cosmetology license and being a part of DNNC Steps to Success they helped me get my own apartment that is affordable and safe for my daughter and I. Thanks to DNNC Steps to Success I have my first apartment, I'm able to run my own hair business, and most importantly able to take care of my baby girl."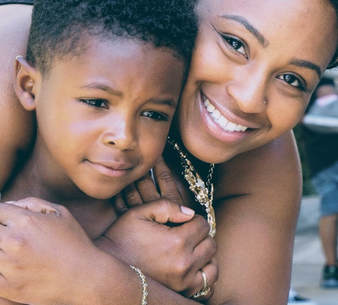 "Before this program I did not have a clear direction. I didn't have my own place to live for my baby nor did I have enough money to even begin to look for my own apartment. I rented a small room while working a part-time job that only averaged about 10 hours per week. I needed the flexibility in my life to raise my child but I wasn't making enough money to truly support him. I was stuck in a hard place but thanks to DNNC Steps to Success, I can say I'm no longer on Welfare, I have a career, my own business, and stable housing in a 2 bedroom apartment for my son and I. DNNC has changed the trajectory of my life and re-defined my future."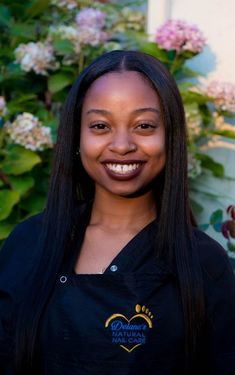 We take pride in helping women before they start a family and Taylair Bishop is the perfect example of someone excelling in our program whose future will be bright! Our goal for Taylair will be to join a home buying program, earn a living-wage, receive life-skill support in order to have a solid foundation when she is ready to start a family.
Want to make a difference?
When you uplift a single mother you support an entire family's future.